This morning, on the very first day of the lunar New Year), Prime Minister Nguyen Xuan Phuc and Nguyen Van Son, deputy minister of Public Security Ministry paid Tet visits to Da Nang City and sent Tet greetings to the City Party, Government and local people.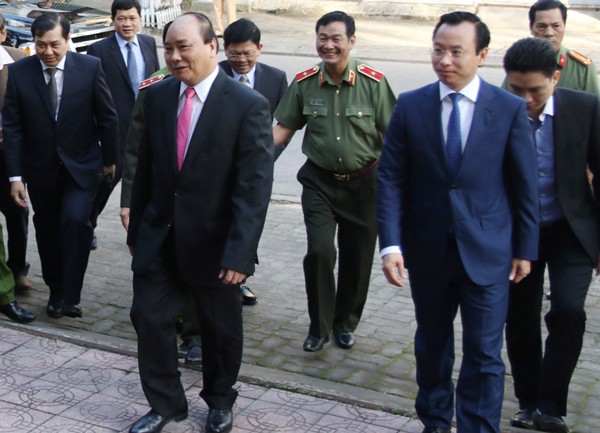 The Prime Minister pays Tet visits to Danang City on the very first of New year
Secretary of Danang Party Committee Nguyen Xuan Anh, Chairman Huynh Duc Tho and leaders from People's Council and People's Committee received the Prime Minister.
The Prime Minister expressed his pleasure over the city's outstanding achievements in tourism and services.
In 2016, the city marked its development to local and international visitors. PM Phuc said the government always pays attention to the city's development hoping that the city would be a smart, beauty city and able to compete on other cities across over the world, not only in the region.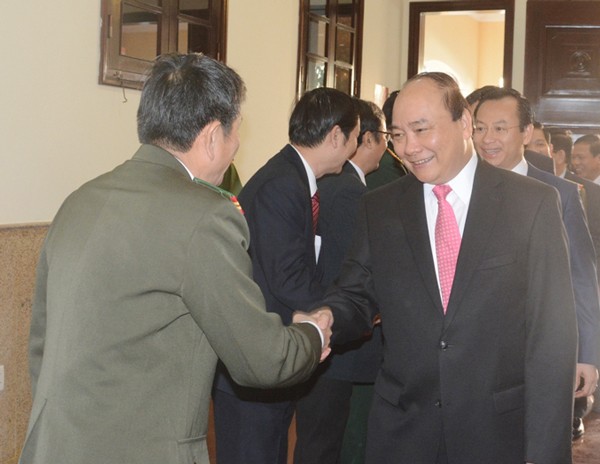 The Prime Minister sends Tet wishes to Danang leaders
As if, the PM asked the city leaders must think deeply to instruct strictly to agencies, departments. Besides, the city needs to focus on economic development and social politics; studying to develop domestic products and attracting local talents to come back the city for the city's development.
In 2017, the city will host an important event "APEC" and it is good opportunity to promote the city's image and people to international friends, the PM said.
On behaf of the city Party, government and people, secretary Xuan Anh sent Tet wishes to the PM and the delegation, hoping that the city will continue to receive support from the government in the year of the Rooster 2017.