The Prime Minister decided to provide VND85.1 billion (US$3,812,481) taken from state budget to support six drought-stricken provinces and salinity in the summer-fall crop.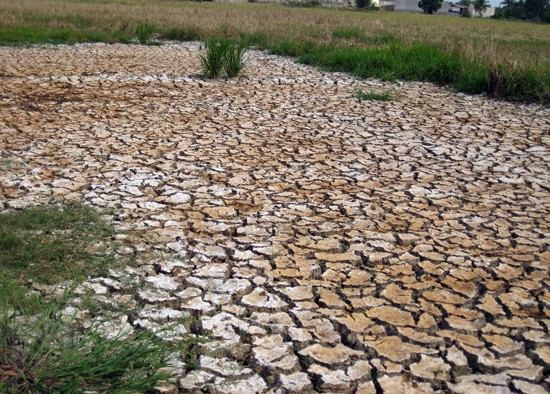 Serious drought seen in the Mekong delta (Photo: SGGP)

Six provinces including the central province of Quang Tri, the central highlands provinces of Dak Lak, Dak Nong, the Mekong delta provinces of Long An, An Giang and Dong Thap receive VND15.7 billion; VND22.4 billion;17.6 billion; VND9.3 billion; VND10.7 billion and VND9.4 billion respectively.
The PM ordered local people's committees to use each province's state budgets and other sources and the provision to carry out drought and salinity prevention effectively.
Deputy Prime Minister Nguyen Xuan Phuc said that because drought will last for a few next months leading to the high possibility of water shortage for the winter-spring and summer-fall crops as well as for residents' daily activities, therefore he asked local authorities to urgently implement drought prevention measures.
In addition, ministries, agencies and local administrators must check and help families especially poor households, beneficiaries of social policies which are in the risk of facing famine. Local administrations should pay attention to look after people's living condition and not let water shortage and disease that can happen due to long-lasting drought.
Local authorities should actively adopt proper measures to reduce loss due to natural disasters to ensure water supplier for production and daily activities.
The Deputy PM also instructed agencies and local authorities to concentrate on drought prevention by using all sources including official development assistance (ODA) and government bonds for drought prevention to minimize losses.