Prime Minister Nguyen Xuan Phuc has asked the Ministry of Environment and Natural Resources and People's Committee of hau Giang province to inspect observance of the environment protection laws by Lee&Man paper plant in the province and report results to the PM, announced the cabinet office.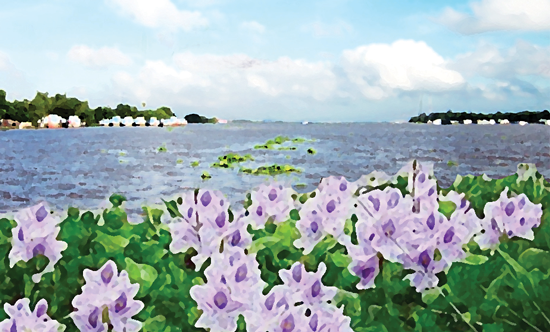 A corner of Hau River. PM asks related agencies to keep close watch on Lee&Man Paper Plant operation to protect environment here (Photo: SGGP)
The paper plant located in Phu Huu A Industrial Park in Hau Giang Province's Chau Thanh District.
The PM also asked the ministry to consider the petition of Vietnam Association of Seafood Exporter and Producer upon the paper plant project and the ministry should have feedback to the Association.


Before, at an online meeting with localities on July 1, the PM asserted that Vietnam would never exchange environment for anything, the local authorities must protect environment in Hau River or protect living environment for residents in the Mekong delta.

Lately, the public has been raised concerns over that Lee&Man paper plant will pollute Hau River, the ministry assigned the Vietnam Administration of Environment and the Department of Natural Resource and Environment, Environment Police in Ha Giang and other responsible agencies to keep a close watch over Lee&Man plant to make sure that the paper plant to conform to the environment protection law.