Prime Minister (PM) Nguyen Xuan Phuc yesterday evening worked with leaders of An Giang province in Long Xuyen city.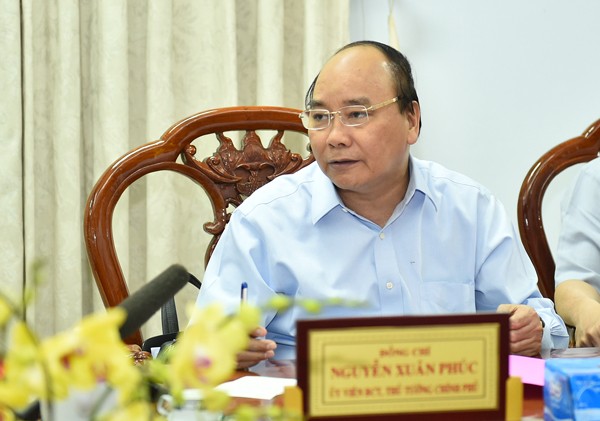 Prime Minister Nguyen Xuan Phuc works with leaders of An Giang province
An Giang is considered as one of the world's richest rice production regions and located in the key economic zone of the Mokong Delta with the most tourist potential for agriculture and tourism. However, its agricultural production has faced challenges by climate change and complicated weather condition in current several years.
 
Therefore, province leaders lobbied the Prime Minister to establish a hi-tech application agricultural park over 200- 300 hectares of land to provide a large number of Pangasius fishes and 650,000 pigs to Mekong Delta provinces.
 
The locality also desires to implement a solar generator project with total investment capital up to VND 4,750 billion and its capacity of 210 MW.
 
Speaking at the meeting, PM Nguyen Xuan Phuc praised development orientation of An Giang province to become a largest center of rice, fish, pig production to meet demand of the Mekong Delta consumers.
 

As stressing an important role of public- private partnership arrangements in development the PM  suggested the locality to continue calling on individuals and organizations to cooperate in developing infrastructure system and other projects.
 
The PM also supported the idea of hi-tech agricultural park but asked province leaders to select accurate output products for area planning. The PM also agreed to allow An Giang carry out a pilot project on recognition of high- tech applying enterprises, and invest a solar generator project.
 
On the same day, Mr. Nguyen Xuan Phuc visited Dinh Thanh Agricultural Research Center at Thoai Son district, An Giang, which is famous as one of the country's largest rice research centers, bringing high economic values to serve agricultural production of the Mekong Delta region.