Prime Minister Phan Van Khai has instructed the improvement of administrative reforms in all 64 cities and provinces in Viet Nam.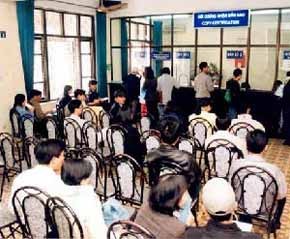 Notary public still costs lot of time
The Prime Minister asked the cities and provinces to correct what they have done wrongly in carrying out the one-door policy for administrative reforms. The city and provincial governments are required to early simplify or eliminate implicated procedures that cause troubles to people, enterprises and even State agencies. Another requirement is to cut down the time to deal with administrative issues.
Mr. Khai asked the Ministry of Internal Affairs to review the execution of the one-door policy for administrative reforms nationwide and report to the PM by August 2006. He required the ministry to propose what need changing to further simplify and improve administrative procedures to better realize the one-door policy.