Probes into violations of environmental regulations by foreign-invested companies and those importing scrap are being carried out by environment police and regulators, according to Mr. Luong Minh Thao, deputy head of the environment police department.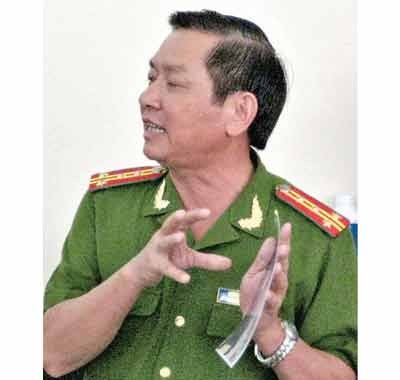 Deputy head of the environment police department Luong Minh Thao (Photo:SGGP)
In a talk to reporters, Mr. Thao said about how to detect Vedan's dumping their wastes into Thi Vai River in the southern province of Dong Nai.
Reporter: Did local authorities cover up the firms' wrongdoing so that violations were not brought to light before now?
Mr. Thao: There is no evidence yet that those responsible hushed up the firms' wrongdoing. Because Vedan's wastewater treatment is designed in a complicated way with dozens of tanks and hundreds of pipe systems, untrained observers can't detect the violation.
Furthermore, the plant has three state-of-the-art wastewater treatment systems. Those responsible for managing the system are all foreigners who are very reserved.
How did your men bring the case to light?

Many measures had been applied with great support of residents near the firm. The environmental police allowed open regulators to enter the firm and follow hard on the company's heels.
Some policemen even crept into the vessel silo to detect the firm's secret. Vedan has yet to provide us with the blueprints for its wastewater system.

Is there enough evidence for criminal prosecution?

The relevant agencies are preparing the case documents. I can say there is enough evidence for a court.