The Philippines and Vietnam should work to strengthen bilateral cooperation across sectors in line with the strategic partnership established in 2015, said Philippine President Rodrigo Duterte.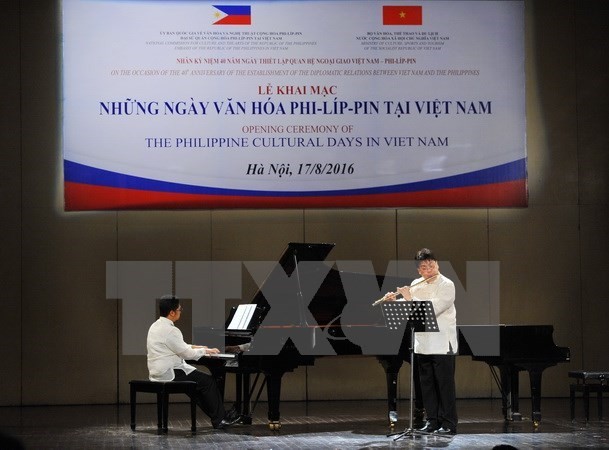 A musical performance at the Philippine Cultural ​Days in Vietnam (Photo: VNA)
President Duterte made the statement while receiving Vietnamese Ambassador to the Philippines Ly Quoc Tuan, who came to present his credentials.
The President lauded growing relations between the two countries in the past and wished Vietnam greater successes in its national development cause.
For his part, Tuan congratulated the Philippines on its growth achievements, stating that Vietnam is committed to strengthening cooperation in the fields of mutual concern and deepening the bilateral strategic partnership.
The diplomat said Vietnam and the Philippines hold potentials for bilateral cooperation as well as dealing with regional issues of mutual interest.
The two countries should enhance coordination and mutual support this year as the Philippines is holding the rotating Chair of ASEAN and Vietnam is hosting APEC Year 2017, he noted.
The ambassador also pledged to do his best to contribute to the development of Vietnam-Philippines relations.