The turnover of press agencies reaches an estimated VND10,000,000 billion per year. This was announced by the leader of the Press Department within the Central Commission on Propaganda and Education affairs in a workshop named "Press and Businesses, Businesses and Press" held yesterday.
Mr. Nguyen The Ky, director of the Press Department, said that the relationship between press agencies and businesses is a bilateral one. The co-operation necessary for a synergistic relationship must be based on an specific objective and the particular requirements of each side.
Mr. Ky pointed out that the television industry has earned a fortune to date, from their advertising contracts with corporate sponsors.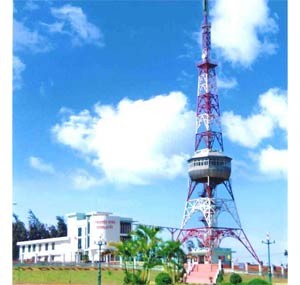 Dung Quat, a local television station in the central part of Viet Nam
Of particular note are the two television stations. The two stations combined have a total turnover of nearly VND1,300 billion per year, and is predicted to reach up to VND1,500 billion by the end of this year. In comparison, the turnover of 15 local and regional television stations reaches hundreds of billions per year.
Press agencies over the whole country earn a total turnover of VND10,000 billion per year, this income is generated mainly through advertisements. For example, ten newspapers achieve a turnover between VND 350 billion to 600 VND billion each per year from advertising alone.
However, Mr. Ky presented information drawn from a survey for the press corporations to take into consideration. He pointed out that more than 40 percent of the businesses surveyed think favorably of the press' recent achievements, 40 percent have a positive stance but are cautious about the implications of such success, while the other 20% wanted to have no association with the press.