The PM applauded ministries, relevant agencies, localities and companies for positively preparing the best conditions for US President Donald Trump and North Korean leader Kim Jong-un to arrive in Hanoi. Their efforts have been for responsibility to the world's peace and the host nation's hospitable and friendly images which are Vietnamese' lifestyle and culture.

He proposed to ensure obsolete safety for the two leaders and the delegations of the US and the Democratic People's Republic of Korea (DPRK) to arrive in Vietnam and Hanoi on the occasion of the submit.
Currently, preparation work has been done through works by deputy Prime Minister and Minister of Foreign Affairs Pham Binh Minh and other leaders of many levels. The center has prepared necessary conditions for the submit.
The Prime Minister believed that Vietnamese hospitality, responsibility and culture will be shown through the event's organization. So relevant sides should continue inspecting everything and giving specific solutions to utmost serve distinguished guests to Vietnam. Ministries and relevant agencies have been asked to further discuss issues of concern and positions in need of security intensification to prevent any negligence from occurring.
The PM appreciated the significant role of the media in making the world understand Vietnam as a peaceful, friendship and hospitable nation, Hanoi as a capital for peace and residents' life and the new development model of Vietnam.
Some images of the PM's inspection at the international media center: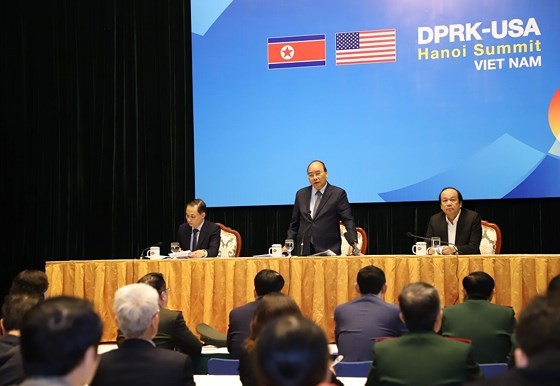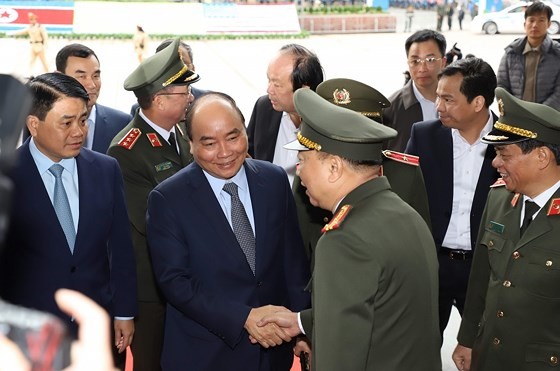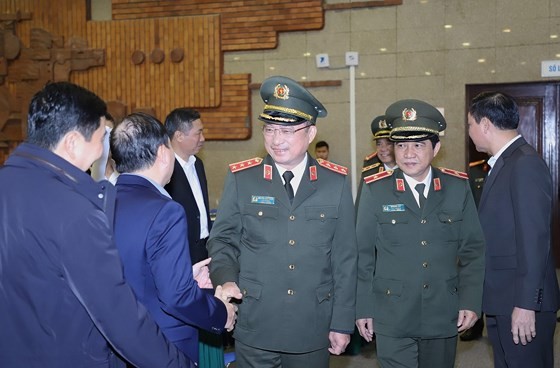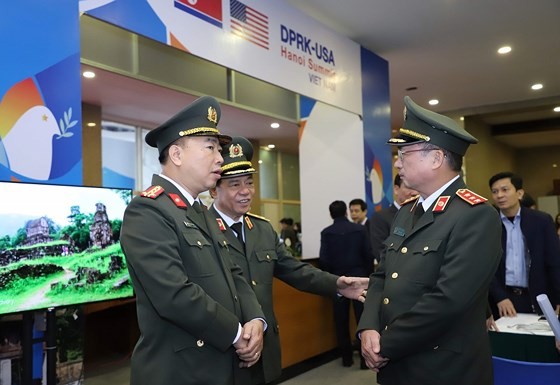 Leaders of the Ministry of Public Security discuss security work