The Prime Minister on Thursday required the Ministry of Industry and Trade to review hydropower plan in the Central Highlands and eradicate or stop inefficient and unsafe projects affecting the environment and local citizens' lives.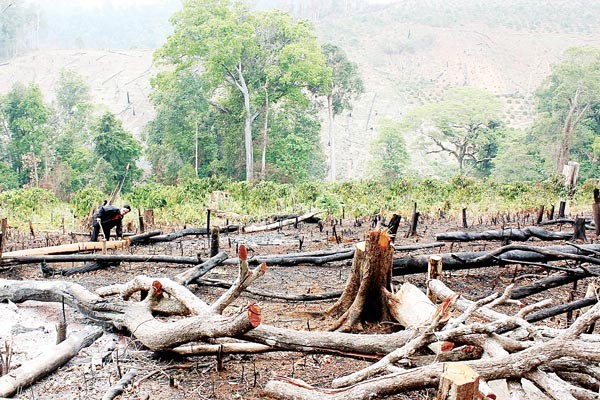 A chopped down forest in the Central Highlands (Photo: SGGP)
He instructed the ministry to stop licensing works negatively affecting the ecosystem. Investors must seriously abide by reforestation regulation and pay forest environmental service fee unless their licenses will be revoked.
 
The PM instructed the Ministry of Agriculture and Rural Development to complete reforestation to hydropower projects that have come into operation.
 
The ministry should improve supervision regulations on implementing forest environment protection measures at hydropower projects and have sanctions to penalize violators.
 
People's Committee chairmen in Giai Lai, Kon Tum, Dak Lak, Dak Nong and Lam Dong should review their hydropower plans.
 
The ministries and provinces must report their performance results to the Prime Minister before June 30.
 
On the same day, the PM asked Dak Lak, Quang Tri and Quang Binh provinces to investigate news relating to deforestation concerning the public for the last past.