Viet Nam needs to keep striving for further socio-economic development in 2006, said Prime Minister Phan Van Khai.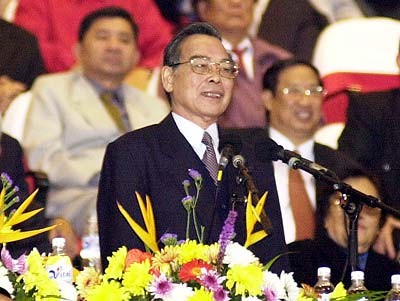 Prime Minister Phan Van Khai
Speaking at a three-day conference of national and local authorities on December 30 in Ho Chi Minh City, the Prime Minister stressed that the important tasks for 2006 include improving the business environment, maintaining administrative reform efforts, fighting corruption and wastefulness.
 
The government leader asked ministers and provincial authorities to create breakthroughs in their instruction and administrative work.
One of his examples was that officials of the northern province of Vinh Phuc and Binh Duong Province in the south have been fulfilling their duties to enterprises and the public, resulting in good socio-economic achievements.
Regarding fighting corruption, Mr. Khai stressed the necessity to put an end to corruption and harassment.
He cited an example that it costs more to transport goods from Binh Duong Province to Thi Vai Port in Ba Ria-Vung Tau Province, also in the south, than from the port to Singapore.
"I request Binh Duong, Ba Ria-Vung Tau, Dong Nai and Ho Chi Minh City to work with the Ministry of Public Security to stop harassments by traffic police to solve this problem, which has caused damage to Viet Nam's images in the eyes of international investors," he said.