Prime Minister Nguyen Tan Dung will attend the ASEAN-US Summit slated for February 15-16 at Sunnylands in Rancho Mirage, California, in the United States.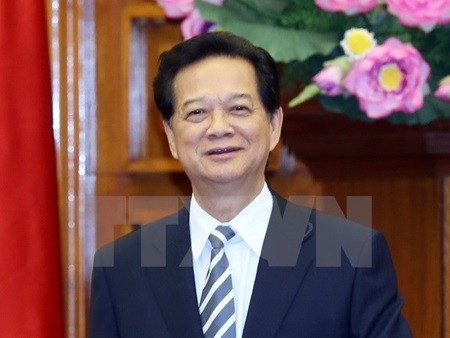 Prime Minister Nguyen Tan Dung. — VNA/VNS Photo Duc Tam
The Prime Minister's attendance at the event was made at the invitation of US President Barack Obama, according to the Vietnamese Foreign Ministry today.
This unprecedented gathering, the first hosted by the US with the ASEAN leaders, builds on the deeper partnership that the US has forged with ASEAN since 2009 and is expected to further advance the US's rebalance to Asia and the Pacific, the White House said on December 30, 2015.
For nearly 40 years, the US and ASEAN have worked toward stability, prosperity, and peace in Southeast Asia.
This summit will provide leaders a forum to strengthen cooperation under the new US-ASEAN strategic partnership, launched in November 2015 in Kuala Lumpur, on political, security, and economic issues, the White House stated.
ASEAN groups Brunei, Cambodia, Indonesia, Laos, Malaysia, Myanmar, the Philippines, Singapore, Thailand and Viet Nam.