Investigators have concluded that the Project Management Board is responsible for the collapse of the Can Tho Bridge.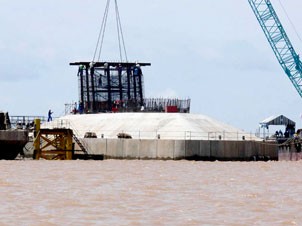 Building up an abutment of Can Tho Bridge
The board was assigned by the Ministry of Transportation to represent the interests of investors; however, by not monitoring the contractors and supervising consultants' work (which led to several serious mistakes in the construction process), they didn't fulfill their duty.
Additionally, the supervising consultants didn't participate in the scaffolding inspections, and were not even aware if the contractors had ever retested the insufficient support system or not.
It was their irresponsible attitude which caused the accident, and brought tragedy to so many people.

Related article:
Can Tho Bridge Probe Reveals Disturbing Facts