A project titled "End Violence against Children" of the World Vision Vietnam was launched on January 6.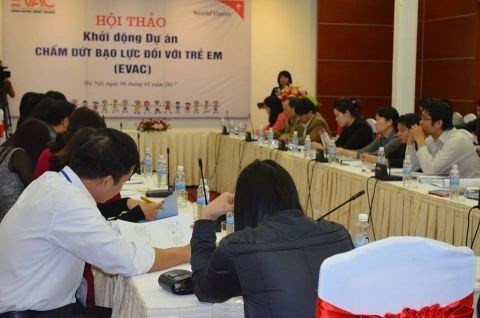 At the conference
Vietnam is among four Mekong countries benefiting from the four-year project, as an effort to end violence against children.
With a budget of over 1.5 million USD, the project will be implemented in four districts of the northern mountainous provinces of Yen Bai and Dien Bien.
The project aims to create an environment in which vulnerable children and youth from age 12 to 24 will be cared for and protected with the support of their families and communities.
The target children and youths will be equipped with necessary knowledge and skills to protect themselves and prevent human trafficking through club activities, vocational training, small-scaled start-ups and personal assistance.