The body of the last victim of a coal mining accident in northern Quang Ninh province was retrieved at noon of August 22.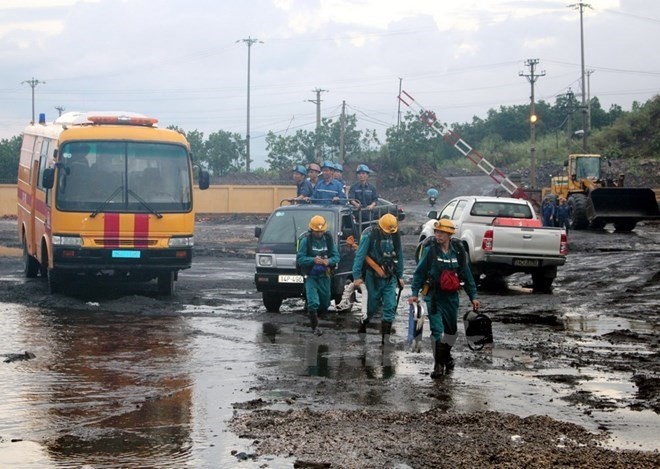 Rescuers are sent to save the victims (Photo: VNA)
The deceased was Pham Anh Van, born in 1988 in northern Thai Nguyen province. He was trapped in a tunnel of the Hon Gai Coal Company after an accident following a water breakout occurred at 2 a.m. of August 20.
Hundreds of rescuers used specialised equipment to pump water out of the tunnel and removed thousands of cubic metres of rock, soil and coal to approach the location of Van.
At the time of the accident, 12 workers were surveying the tunnel to see whether it would be safe for future mining activities.
Shortly after the accident, 11 workers were brought out of the tunnel but Trieu Quang Viet, born in 1988 in northern Lang Son province, died the same day.
The injured are receiving treatment at the Quang Ninh General Hospital.