A worker uncovered a 1.7 meter long unexploded bomb weighing nearly 300 kilograms on the construction site of a wind power project in the north central province of Quang Tri at 7a.m. this morning.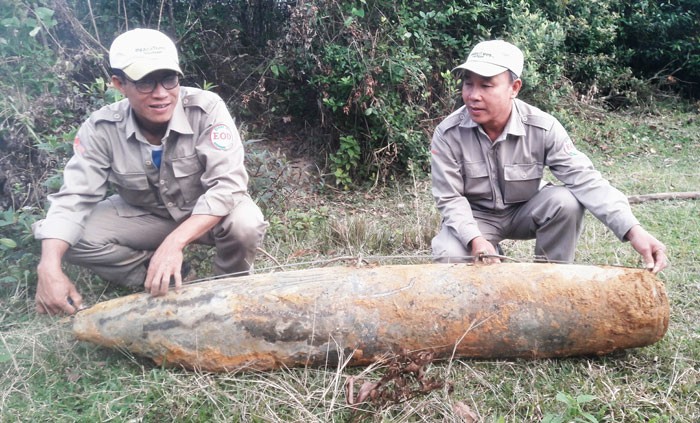 the 300 kilogram unexploded bomb is unearthed in Quang Tri province on January 10 (Photo: SGGP)
After finding the bomb two meters under the ground, the worker immediately informed the province's mobile bomb disposal team who was quickly present at the scene to localize the area and remove citizens.
After an hour of working, the team successfully removed the bomb to the ground.
According to initial information, that is a MK82 500 LBS which the US troops dropped during the American War.