The Environment Protection Department under the Ministry of Public Security conducted raids from Dec 9-12 on five businesses that were polluting the Dau Tieng Lake in the southern province of Binh Duong.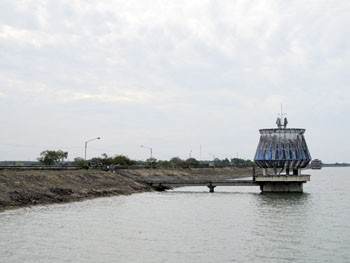 Picture of Dau Tieng Lake (File photo: Nguoi Lao Dong)
The five businesses were found releasing untreated wastewater into the lake in Dau Tieng District. These are rubber processing companies namely, Hong Thanh, Minh Tan, Minh Thanh, Dai Phuoc Tai and Mai Thao.
They are located in Dinh An, Minh Tan and Minh Thanh Communes and have neither wastewater treatment plants nor do they dispose of toxic and solid waste properly.
Untreated wastewater from these five companies goes straight into two nearby springs that flow into the Dau Tieng Lake.
Police officials are gathering evidence and estimating pollution levels so as to penalize the above companies.