58 groups of white-cheeked black langur and 9 flocks of brown-shanked douc langur have been found in Khe Nuoc Trong forest in Le Thuy District of Quang Binh Province.
The large number of these rare primate species has been seen along Ho Chi Minh Highway, the section from Cau Khi (Monkey Bridge) to Cong Troi. The biggest troop includes about 40.
They are named in the Red list of highly threatened primate species in the world.
Vietnam is home to 26 primate species, five of them are listed among the world's 25 most endangered primate species.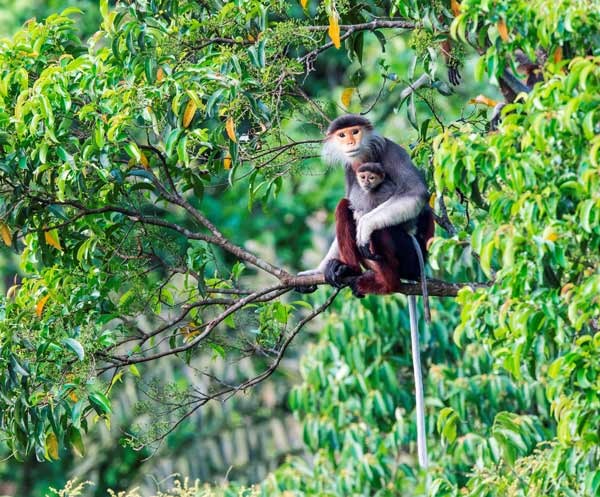 Brown-shanked douc langur in Khe Nuoc Trong area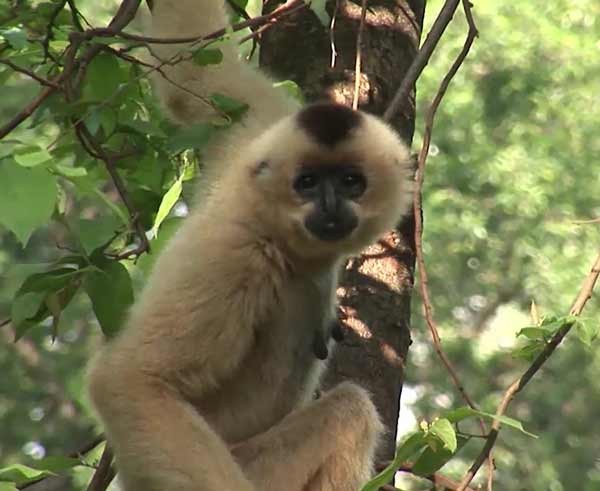 Siki white-cheeked black langur