The rate of women giving birth to a third child has been on upward trend during past five years and most of them are from rich families, said the Department of  Population and Family Planning under the Ministry of Health at a seminar on how to reduce birth rate and improve population quality on July 29 in Ho Chi Minh City.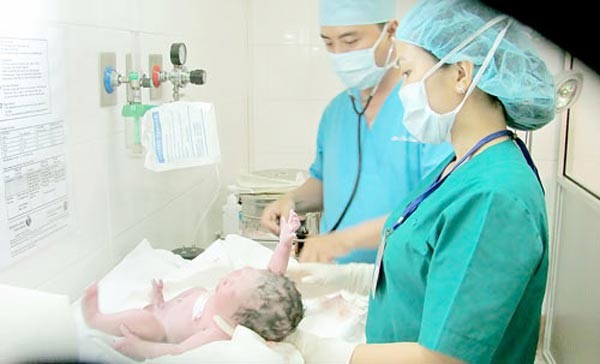 (Photo: SGGP)
As per report of the Department, in three first months, the rate of newly-born babies is 219,976, an increase of 4.7 percent compared to same period last year and the rate of third babies also climbed by 3.7 percent.
It is estimated that in six first months the rate of birth soared by 9.9 percent and the rate of third babies leap by 7.5 percent compare to same period last year. It is a risk because most women give birth at the age of 35 which can badly influence mothers' and babies' health.
Deputy Head of the Department Le Canh Nhac said that until July, no plan and budget have been assigned to the department while 90 percent of expenditure for the family planning comes from state budget.
Accordingly, the bureaus of population and family planning in localities adopted measures in order to improve quality of giving birth including expanding prenatal screening centers, calling for social contribution and training more personnel for screening prenatal centers and increase information of family planning to residents.