The People's Committee of Ho Chi Minh City has proposed to the People's Committee of neighboring Dong Nai Province to relocate Bien Hoa 1 Industrial Zone in order to protect the waters of Dong Nai River that provides water to the city.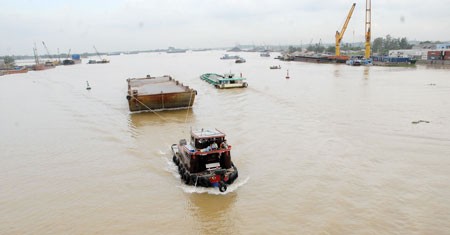 Water quality of Dong Nai River has gone down partly because of industrial wastewater (File photo: SGGP)
The IZ evacuation will help reduce water pollution to the Dong Nai River, which currently provides water to 20 million residents living in the river valley area, with the City's ten million residents being directly affected.
Dong Nai River also provides water to other provinces adjacent to Ho Chi Minh City for daily household needs and manufacturing of products.
By 2025, it is estimated that HCMC will need 3.7 million cubic meters of water a day, of which the Dong Nai River will provide upto 2.5 million cubic meters.