Vietnamese living in the Republic of Korea numbered 147,295 by the end of November, accounting for about 7.4 percent of the total expatriates in the country.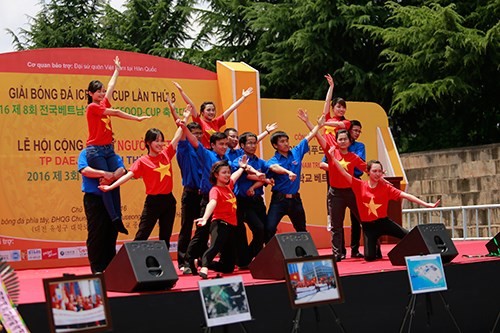 A performance at a festival held by Vietnamese expats in the RoK (Photo: vnexpress.net)
According to a census carried out by the Korean Justice Ministry's immigration office, the figure made Vietnam the second largest expat group behind China, the second time in a row this year.
There were more than 1 million Chinese residing in the country at the time of the census, making up 50.2 percent of the total expatriates.
The numbers of Vietnamese workers and women marrying Korean men were also ranked second, representing proportions of 8 percent and 27.5 percent, respectively.
The statistics showed that the total number of foreigners living in the country decreased 1.3 percent to 1.99 million by November.