Experts from the Genreral Statistics Office of Vietnam said that Gross Domestic Product (GDP) growth showed signs of slowdown in the first quarter this year reaching 5.46 percent against the same period last year.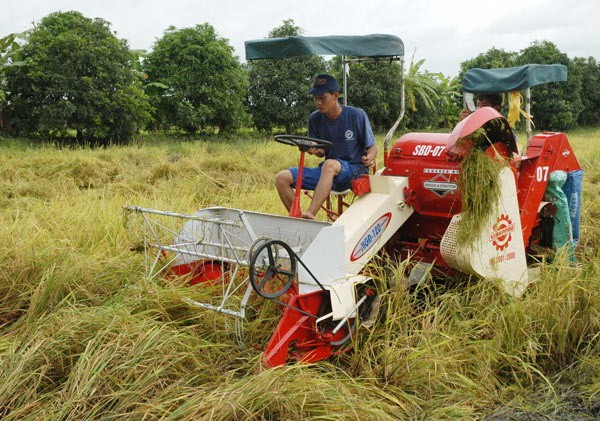 Rice harvest in the Mekong Delta (Photo: SGGP)
The rate was lower 6.12 percent last year and 5.9 percent in 2011 but still higher than that in 2012, 2013 and 2014.
 
The agricultural, forestry and fishery sector grew nearly 99 percent of the rate in the same period last year, making it the lowest for the last several years.
 
Although forestry and seafood industries posted an increase of 6.24 percent and 2.12 percent respectively, they were unable to save the sector from the growth rate of minus 2.69 percent.
 
Of these, rice output in the Mekong Delta reduced up to 6.2 percent from a year ago equivalent to 700,000 tons.The plant output of the winter crop in the northern region was also low.
Industry and construction reached the growth rate of 6.72 percent, services 6.13 percent--the highest for the same period since 2012.