Co-operation with Russia in military technology, personnel training and technology transfer is important to improving Viet Nam's combat readiness, says Defence Minister Phung Quang Thanh.
He made the comments while briefing Moscow-based Vietnamese media agencies on his visit to Russia, which had just ended.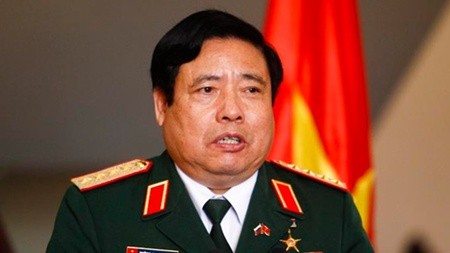 Defence Minister Phung Quang Thanh
Russia had co-operated and assisted Viet Nam in military technology and defence co-operation through the years, as part of their strategic partnership, Thanh reminded the agencies.
He said his visit had resulted in agreements on personnel training and military technical co-operation, plus guarantees on the purchase of weapons in terms of quality, price and after-sales services.
The two countries had also discussed the possibility of a joint venture to repair and maintain weapons the former Soviet Union had provided to Viet Nam as well as the hi-tech equipment Russia purchased recently.
The Vietnamese delegation visited Russian military units and gained information on army building.
Thanh said the Russian side suggested Viet Nam streamline its administration procedures for Russian vessels to dock at Cam Ranh deep-water port for repairs and maintenance and crew rest and recuperation.
The port is close to maritime routes between the Pacific and Indian oceans along which 45 per cent of international cargo travels, so it is an important port of call for many international vessels.
Thanh reiterated Viet Nam's consistent stance against forming a military alliance with any country or letting any other nation establish a military base in Viet Nam, and that the nation pursued a policy of independence and diversification in its international relations.
He said deepening defence co-operation with Russia in a broader, deeper manner was necessary for the sake of the people of Viet Nam and Russia and peace in the region.