Russia is willing to deal with issues relating to Vietnamese expatriates living there in a spirit of strategic partnership and cooperation, said Minister Counselor Hovaev Igor of the Russian Embassy in Ha Noi at a press conference reviewing Russia's external policy in 2006.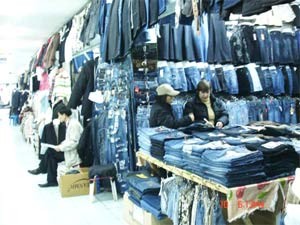 Kiosks of Vietnamese expatriates in Togi Center in Russia
The Minister Counselor fielded questions from Vietnamese correspondents concerning the fate of Vietnamese expatriate shop-owners who are scrambling to find new vocations in the wake of Moscow's recent decision limiting foreign retailers in Russian marketplaces.
Vietnamese expatriates made up three percent of the retailers there.
 
Mr. Hovaev said Russia's rapid development will require the country to import skilled labor for both the production and service industries and that many Vietnamese would be prime candidates for those positions.
 
He went on to say that the two countries would soon be concluding an agreement on Vietnamese laborers in Russia.
 
The draft version of that agreement, which was forwarded to Viet Nam in 2003, outlines the regulations pertaining to Vietnamese expatriates in Russia and vice versa.
 
The Minister Counselor also noted that the two countries should improve regulations relating to illegal immigration.
 
He urged authorities in Ha Noi and Ho Chi Minh City to expedite the construction of their trade centers in Moscow in order to facilitate trade ties between the two nations.
Related article:
HCMC Trade Center to Be Built in Moscow