Russian astronaut P.I. Klimuk, former Director of the Yuri Gagarin astronaut training centre, has underlined the necessity for Russia and Vietnam to forge cooperation in space technology.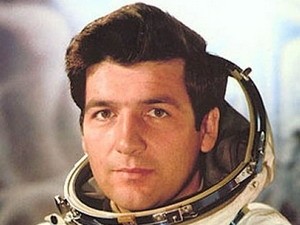 Russian astronaut P.I. Klimuk
The Russian astronaut, who led three flights into space, is visiting Vietnam as part of a tour to celebrate the 50 th anniversary of the first human space flight (April 12, 1961).
At his meeting with the press in Hanoi on June 13, astronaut P.I. Klimuk, with two titles of hero of the former Soviet Union in 1973 and 1975, expressed his good sentiments on the land and people of Vietnam on his first visit to the Southeast Asian nation.
He said Russian astronauts wanted to learn more about nature, culture, history and the people of Vietnam as the two countries are enjoying growing ties in all areas.
Russia , in the past and at present, remains the leading country in terms of the number of spaceship launches and has the largest contingent of astronauts, he said.
Russia is scheduled to conduct flights to the moon in 2020 and 2030. The country plans to work with other countries to conduct flights to Mars in 2050 and 2060, he added.