Sa Dec village in the Dong Thap province of the Mekong Delta is today a riot of colour and bloom as it braces for the coming Tet holiday season.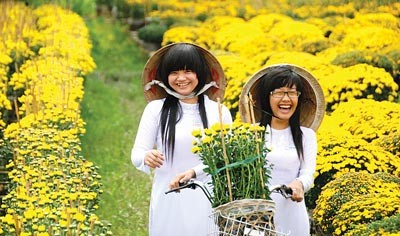 Sa Dec village is a blaze of colour. (Photo:SGGP)
The village covers an area of about 60 hectares with 600 households and nearly 3,600 gardeners. Watered by the silt rich Tien River and nourished by the southern sun it is home to hundreds of ornamental flower and plant species of the region and is one of the ornamental plant centres of the southern region.
Farmers in this more than 100 year old flower village are busy pruning and watering pots of apricot, rose, marigold, dahlia, cockscomb, hollyhock and nearly 1,000 other kinds of flowers. When the swallows start mating in the spring air, the village is festive with thousands of flowers in full bloom and a long lines of vehicles waiting to collect ornamental pots and plants for transportation to Ho Chi Minh City and other provinces.

Farmers also harvest grapefruit to sell in Ho Chi Minh City and other provinces during Tet.
The village is truly a glorious floral paradise every new spring season.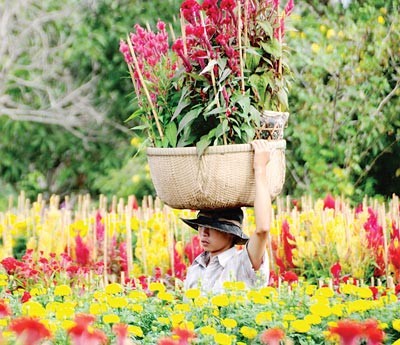 Farmer harvests flowers for Tet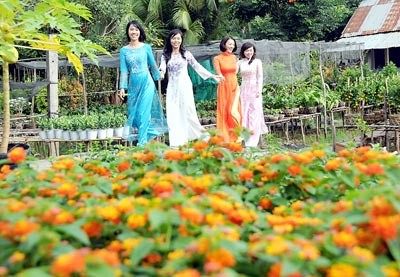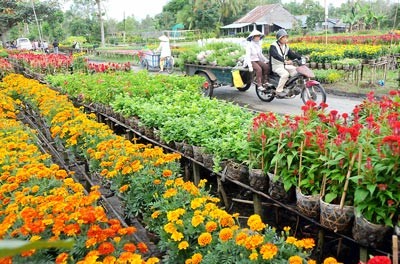 farmers supply flowers to Tet holiday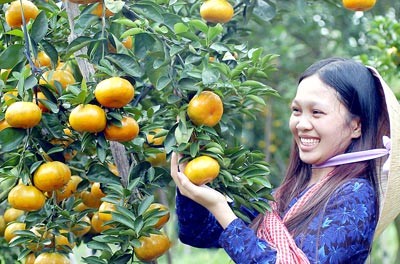 Lai Vung mandarin in the Se Dec flower village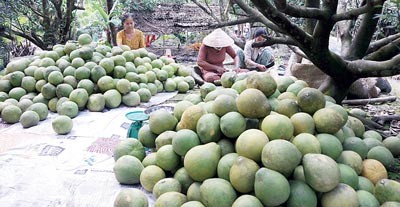 Grapefruits in Sa Dec flower village