Seawater penetration in Mekong Delta provinces is likely to rise in the coming days, causing damage to crop-growing land and fish farms, while leaving residents with a lack of freshwater for daily activities.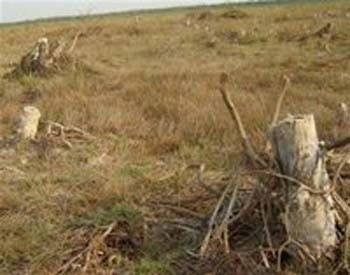 Drought conditions and seawater penetration have been increasing over the past few days in the Mekong Delta (File Photo: thesaigontimes)
According to the National Hydro Meteorological Forecast Center, water levels at the upper reaches of the Mekong River will continue climbing on April 1-2, and then gradually fall in the days to follow.
When this occurs, saltwater from the ocean will likely encroach further inland.
In An Giang Province, water levels in Tan Chau town could drop to 0.25 meters while in Chau Doc town levels could decrease to 0.35 meters, 0.06 meters lower than in previous years during the same period.
Local authorities have dredged canals so that farmers can pump water for their fields and access freshwater for daily activities.
Cao Van Trong, deputy chairman of the Ben Tre Province People's Committee, said the province would order water suppliers to stop selling to ice producers in order to give priority to households in drought areas.
To help those living in coastal areas and islands access freshwater when droughts occur, Tien Giang Province has decided to invest over VND600 million (US$30,000) in water transship pipes to households and will install 41 public water supply stations.
In the wake of the long, hot streak, people in the island commune of Nam Du in Kien Hai District of Kien Giang Province have had to rely on water supplies from inland An Son Commune, with each cubic meter of water costing VND125,000.