The Department of Agriculture and Rural Development in the Mekong delta province of Ben Tre yesterday said that salt price is currently sold at VND45,000 for 45 kg, an increase of VND20-30,000 compared to last year yet many salt farmers in communes Bao Thanh, Bao Thuan, An Thuy have no salt left.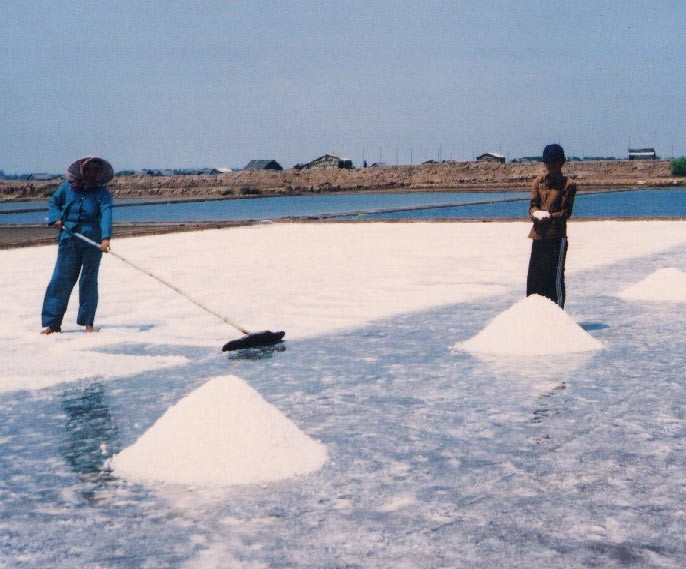 Farmers in the Mekong make salt (Photo: SGGP)

Because of unpredictable weather with unseasonal rain, farmers could not make salt. Last year, farmers in Ba Tri District harvested over 30,000 tons of salt while it is just more than 10,000 tons this year.

Farmer Nguyen Van Minh in Bao Thanh Commune complained continuous rain resulted in making one month late. Additionally, he added, it is not sunny, causing bad crop; farmers had bumper crop last year, and salt price was low.
In Bac Lieu, Tra Vinh, and Soc Trang provinces, salt farmers also have met difficulties due to unseasonal rain. As per the Department of Agriculture and Rural in Bac Lieu Province, it have produced around 1,705 ha of salt, the highest volume in the province but farmers have harvested around 3,000 tons of salt, much lower than previous years.

Though salt price is sold at VND1,000 per kilogram, farmers have not exhilarated. Because of uncertain income from making salt, many farmers have transferred to seafood breeding.