A national association of dog breeds needs to be established, especially aiming at preserving the dog breed originating in Phu Quoc Island off southern Kien Giang province, said Vietnamese Belgian Professor Du Thanh Khiem, member of the Fédération Cynologique Internationale (World Canine Organization) at the talk of Phu Quoc dogs in HCMC last week.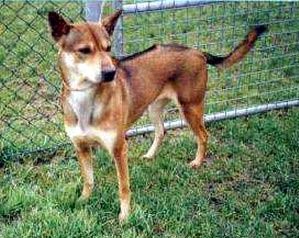 The phu Quoc canine breed
Professor Khiem supplied latest scientific information of origin, peculiarities and history of the rare dog. He advised dog keepers to conserve and develop the Phu Quoc dog to lessen the danger of extinction, and said the government also should examine applying for membership to the Fédération Cynologique Internationale.

Phu Quoc dogs are one of the world's three rarest dogs with whorls on their backs. They are excellent hunters, unafraid of heights, intelligent and fiercely loyal yet are very trusting with strangers, so they make poor guards.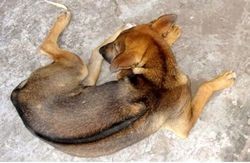 The Phu Quoc canine breed is one of the world's three rarest
According to dog experts, the Phu Quoc ridgeback dog was traditionally four main colours: spotted, black, yellow, and striped; however now the colours have become more various. A mature dog is about 20-25kg, with a small head, quite a long snout, and thin ears. The dog's tapering belly, straight legs and "duck-like" toes allow it to swim and run exceedingly well.

The residents on Phu Quoc Island are proud of the rare and valuable dog, regarding them as their faithful and close friends. Visitors to the island always want to see and take home a dog, but breeding them is not easy away from their native land.

Mr. Khiem said that he will take the Phu Quoc dog to the 2011 World Dog Show in Paris.