Scientists and health administrators have slammed the claims of a distributor of the Taiwan-made Tourmaline underclothes that their bra and bracelets can cure several diseases.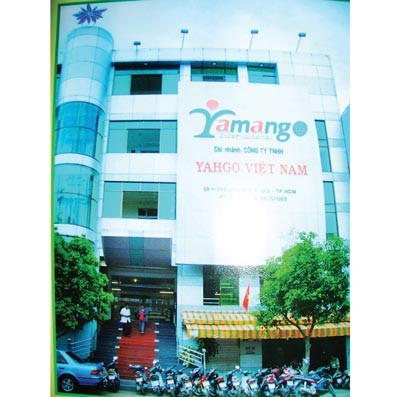 An office branch of the company in Ho Chi Minh City (Photo:SGGP)
Dr. Ly Ngoc Kinh, head of the Ministry of Health's Treatment Management Department, said any medical equipment or product must be approved by his ministry before it is distributed on the market but it has yet to give the go-ahead to these products. Medical items that have not received approval from the ministry are illegal, he said.
Dr. Nguyen Van Chau, director of the Ho Chi Minh City Department of Health, said the distribution of Tourmaline [by Yahgo Company] appears to be some kind of swindling multi-level marketing scheme. Inspectors from his department would look into it, he said, adding penalties would be imposed on the distributor if it found to be violating the law.
Dr. Nguyen Viet Ky of the Faculty of Geology and Petroleum Engineering of Ho Chi Minh City University of Technology said he is not aware that tourmaline stones can heal diseases. Depending on their chemical makeup, the stones have various colors and are only used as jewelry rather than for healing, he added.
Yahgo's offices

A registration certificate issued in 2006 by the Ha Noi Department of Planning And Investment states that Yahgo Vietnam Trading Ltd Company is headquartered at 1, Tuoi Tre alley in the capital's Hoang Quoc Viet Street. It has a branch in Ho Chi Minh City at 364, Cong Hoa Street, Tan Binh District.
It has two more branches in Nguyen Trai Street, Ha Noi, and District 6, Ho Chi Minh City.
Related article:
Do bra, bracelet really offer miracle cure for diseases? Watch this space