The UK Secretary of State for International Development is due to arrive in Ha Noi late today for a one-day visit in which he will commit two grants totaling US$457 million for Viet Nam.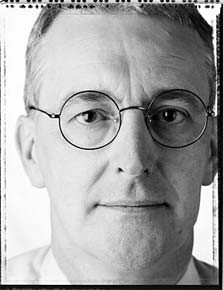 Mr. Hilary Benn
On Tuesday, Mr. Hilary Benn will sign an agreement on £250 million (US$450 million on current conversion rates) in grant aid to Viet Nam over the next five years, according to the UK Department for International Development (DFID).

He will also announce a grant of US$7 million to assist Ha Noi's initiatives after Viet Nam joins the World Trade Organization. The grant supports the implementation of Viet Nam's socio-economic development plan, which includes integration as an essential measure to sustain economic and social reforms and development. The Australian Agency for International Development and the World Bank have confirmed their contributions.

DFID says Mr. Benn hopes to discuss Viet Nam's vision to become a middle-income country, its progress on poverty reduction, human rights and tackling corruption.

In Ha Noi, the British MP will meet with Deputy Prime Minister Pham Gia Khiem, Minister of Planning and Investment Vo Hong Phuc and other Government officials. He will also meet with international donors, non-government organizations and representatives of the National Assembly. Outside Ha Noi, he will visit a commune in Ky Son District, Hoa Binh Province.

As the Secretary of State, which includes being the Prime Minister's Africa Personal Representative, Mr. Benn is accountable to Parliament for the work of the Department.