Ho Chi Minh City People's Committee has just announced civil servants and goverment employees will have the seven days off starting on January 26 and ending on January 30, 2017, running from the 29th day of the 12th lunar month to the 3rd day of the 1st lunar month).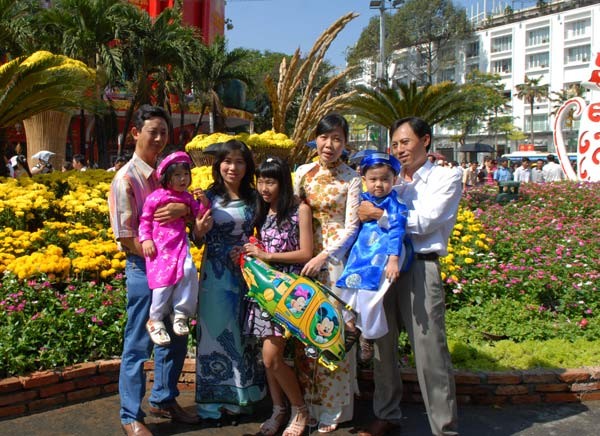 People enjoy Tet holiday in HCMC -Photo: Cao Thang
As of two days of the Tet holiday (January 28 and 29) adjoin the weekend therefore civil servants will take two day off on January 31 and February 1.
Besides, the Committee asked organizations, schools, hospitals and other agencies, families have to hang the national flags during Tet holiday.