On the sidelines of the ongoing National Assembly (NA) session October 28 in Hanoi, at which deputies warned tax evasion has hurt the State exchequer, Sai Gon Giai Phong spoke with deputies about the widespread value-added tax (VAT) evasion it first reported on in August.

Dr. Tran Du Lich, deputy head of the Ho Chi Minh City delegation to the NA: tax agencies' responsibility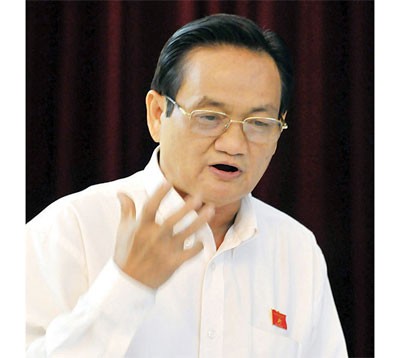 Tran Du Lich
Dr. Lich:
SGGP was accurate in reporting that the Government was losing considerable revenue due to tax fraud.
It is an issue of great importance to the NA and Government and there is much concern over measures to increase tax revenue while ensuring a reasonable budget balance in the future.
One of the most important long-term goals is to reduce cash payments. For the time being, the illegal purchase of VAT invoices must be strictly prohibited.
Policy and management systems need to be reconsidered and the Law on Tax Management must be implemented more seriously as enterprises are doing business with three million individual traders who have poor accounting systems and practices.
Finally, tax offices, and especially their staff, must assume greater responsibility in monitoring enterprises.
Nguyen Dinh Xuan from Tay Ninh Province: impose severe penalties on businesses and tax officials
Nguyen Dinh Xuan

Mr. Xuan:

In principle, customers are required to pay VAT tax and enterprises are required to collect it. However, businesses most often don't collect it so they can charge lower prices than their competitors, and thus commit tax evasion.

For instance, for a television costing VND3 million, a business should sell it at VND3.3 million which includes VND300,000 in VAT. Yet most will wave the tax selling it at only VND3 million to gain a competitive advantage over other firms who charge the VAT.

The practice is endemic in the country and tax dodgers should be punished strictly. Our country's tax law is not strict enough while tax evasion is one of the heaviest penalized crimes in other countries.

The tax sector needs reforms. Besides tightening supervision and management of tax payments, tax officials should also be punished strictly when enterprises under their management commit fraud.

Nguyen Minh Thuyet from Lang Son Provine: create a "culture of VAT invoicing"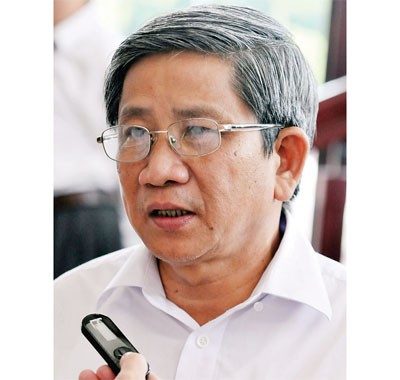 Nguyen Minh Thuyet
Mr. Thuyet:
The SGGP report showed shortcomings in the Government's management.
Vietnam is developing its market economy with many enterprises being established, but the tax revenue makes up only 22 percent of the budget – which is too low.
Tax authorities need to increase their efforts and be stricter with violators.
The loss of VAT tax revenue is obvious. Is it that tax managers don't have the ability to manage it or do they simply ignore it? The Government should consider this matter.
I think it's time to create a "culture of VAT invoicing" amongst customers and people responsible for the country have to get used to it.
Related articles:
HCMC agencies powerless to stop tax evasion
HCMC agencies helpless in checking tax evasion
City leader tells tax agency to check evasion
HCMC companies evade tax with impunity