During the four day visit, the officers and sailors plan to pay a courtesy visit to the People's Committee of Da Nang city, High Command of the Military Region 5 and High Command of the Naval Region 3.

In the last day on April 29, the Vietnamese and Singaporean navies will join in an exercise on maritime search and rescue and training on the use of flags, lighting and radio in signaling.
The ship carrying a crew of 150 officers and sailors is led by Senior Lieutenant Colonel, Joseph Neo, Commanding Officer at the Singapore Naval Academy.
The vessel has a displacement of 3,200 long tons, a width of 30.5 meters and the length of 114.8 meters with maximum speed of 27 nautical mile an hour.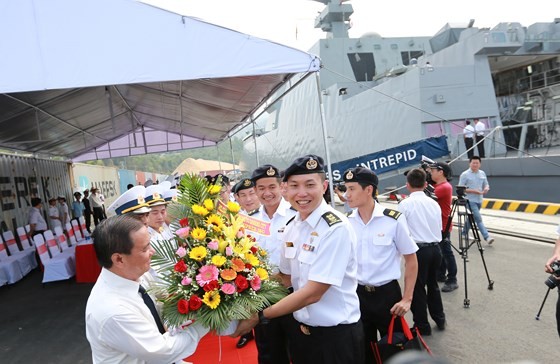 At the ceremony welcoming the officers and sailors of Singapore Navy frigate RSS Intrepid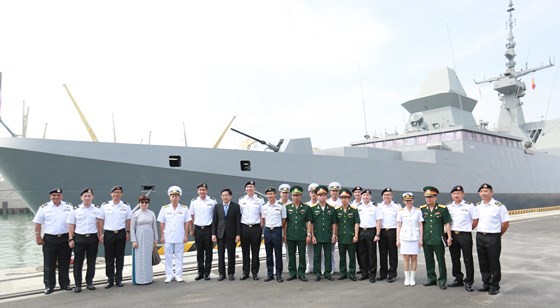 Representatives of the Vietnamese military and Da Nang City receive the ship crew.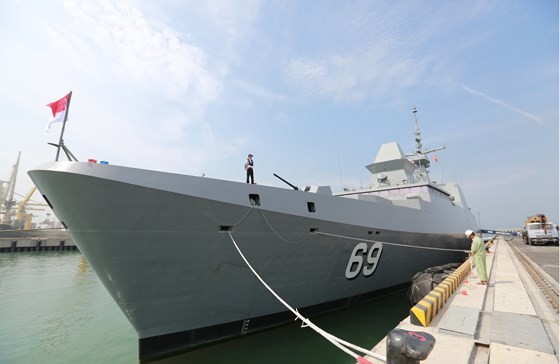 The Singapore Navy frigate RSS Intrepid