Singapore's Prime Minister Lee Hsien Loong and his spouse began a four-day official visit to Vietnam from March 21 at the inivation of  Prime Minister Nguyen Xuan Phuc.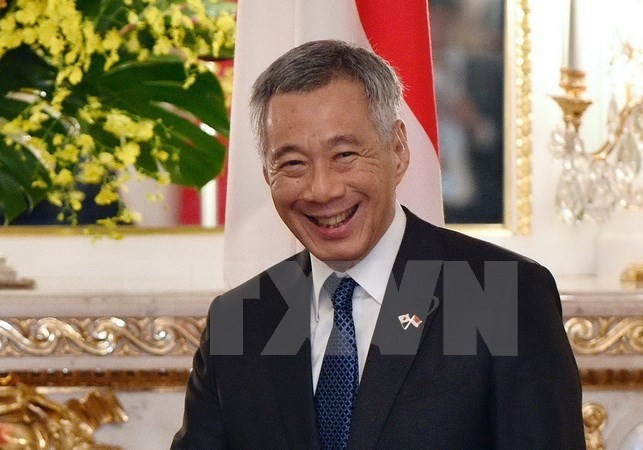 Singapore's Prime Minister Lee Hsien Loong (Source: AFP/VNA)
During this visit, Vietnam and Singapore will discuss strategic orientations and specific measures to deepen their strategic partnership.
The two countries established diplomatic ties on August 1, 1973, and bilateral ties have been thriving especially since Vietnam became a member of the Association of Southeast Asian Nations (ASEAN) in 1995.
On the occasion of PM Lee's visit to Vietnam in September 2013 to celebrate the 40th anniversary of bilateral diplomatic ties, both sides issued a Joint Statement on the Establishment of Strategic Partnership.
Singapore is Vietnam's third largest foreign investor, with a total investment of over 38 billion USD poured into 1,600 projects in terms of processing, technology, production, real estate, construction, transport and logistics.
The country is also the 12th biggest trade partner of Vietnam, with two-way trade doubling in the last decade, hitting nearly 16 billion USD in 2016.