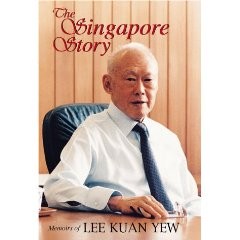 Mr. Lee Kuan Yew
Singapore's Minister Mentor Lee Kuan Yew will visit Vietnam from April 13 to 17 at the invitation of Vietnamese Prime Minister Nguyen Tan Dung, Vietnam's Foreign Ministry spokesman announced Thursday.
Spokesman Le Dung said during this visit, Vietnam and Singapore would exchange their views on regional and international situation, especially the financial and economic crisis and measures to address this crisis.
He added that both sides would also discuss measures to further enhance bilateral cooperation in economics, trade, investment, culture and education.
Minister Mentor Lee Kuan Yew will visit Hanoi, Ho Chi Minh City and the Vietnam-Singapore Industrial Park in Binh Duong Province adjoining the city, said the Foreign Ministry spokesman.