The investigation police in the northern province of Hai Phong on Saturday filed charges against Dao Van Vuon and his family members for shooting at police officers who had gone to his premises to reclaim land.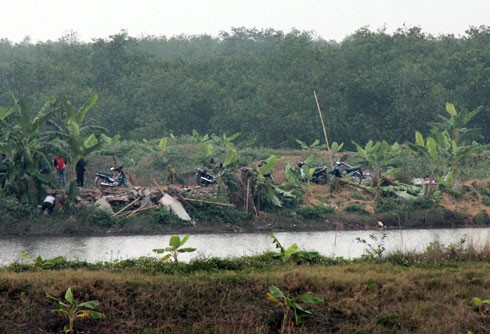 Vuon's house destroyed
Police have arrested 6 persons including Doan Van Vuon, 49, his brother Doan Van Tinh, his nephew Doan Van Ve, his son Doan Van Ve, his wife Nguyen Thi Thuong and his sister-in-law Pham Thi Hien, and are holding them for further interrogation.
While questioning the members of Vuon's family, police learnt that it was his brother Doan Van Quy who fired at the 6 police officers that had gone to his house January 5. Vuon confessed that he had directed his family members to fire at the police officers.
Earlier, the Tien Lang district authorities had sent notices and official orders to Do Van Vuon, to hand over the land whose lease had expired several years back and which Vuon was stubbornly clinging on to. Only after Vuon disregarded all official orders did the police go physically to his house on January 5 to reclaim the land, using force.
Related article:
Police officers shot at, while on mission to reclaim land