The Hanoi Department of Planning and Architecture, Thuong Tin district People's Committee and Phu Xuyen district People's Committee held a conference on October 9 to announce plans for a satellite urban area in southern Hanoi.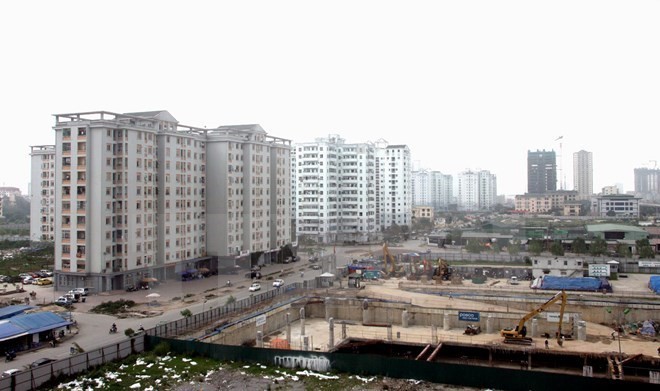 llustrative image. (Source: VNA)
About 3,982 hectares will be zoned off for the area, which covers Phu Xuyen and Phu Minh towns and Phuong Duc, Dai Thang, Quang Trung, Son Ha, Nam Trieu, Nam Phong, Van Nhan, Thuy Phu and Phuc Tien communes in Phu Xuyen district, and To Hieu, Thong Nhat, Van Diem, Van Tu and Minh Cuong communes in Thuong Tin district.
The Phu Xuyen satellite urban zone is set to accommodate about 94,500 residents by 2020 and 127,000 residents by 2030.
At the event, Nguyen Chi Quan, Vice Chairman of the Phu Xuyen district People's Committee, highlighted that the planning plays a crucial role in orienting the locality's development, which helps enlarge and build links among Nhue River basin localities.
In addition to fostering socio-economic development in Hanoi's southern districts, the plans also include a transport system connecting Phu Xuyen district with neighbouring areas, he added.
According to Hanoi's urban area development plan by 2030 with vision toward 2050, besides Phu Xuyen, the capital city will have four more satellite urban areas namely Hoa Lac, Son Tay, Xuan Mai and Soc Son.