Deputy Prime Minister Hoang Trung Hai Monday directed relevant agencies to tighten standards regarding mopeds and electric bikes.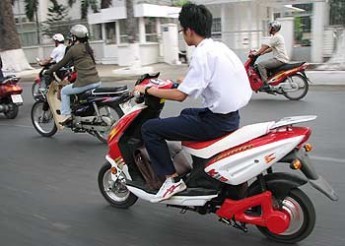 Standards for mopeds and electric bikes will be tightened.

He ordered the ministries of Science and Technology, Transport, and Public Security to set forth common standards for assessment of the quality of such vehicles in order to minimize traffic accidents and boost environmental protection.
Standards of quality for mopeds and electric bikes must be included in the instructions for implementing of the Law on Standards and Technical Regulations, and the Law on Product Quality.
The use of mopeds and electric bikes is becoming more common in Viet Nam because of high fuel cost.