A press release issued by the Ministry of Transport on Thursday stated categorically that only 8.9 per cent of the funding for its new modernisation and industrialisation expansion project will come from the State budget.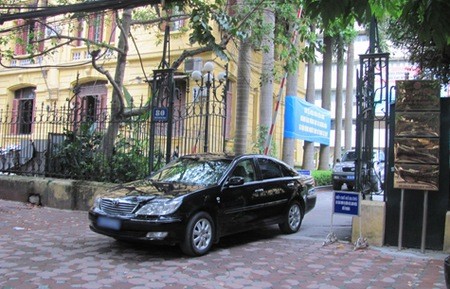 Current headquarters of the Ministry of Transport at 80 Tran Hung Dao Street, Hoan Kiem District, Hanoi
The new modernisation expansion plan is to build a new high-tech ministry headquarters building, increase ship and aircraft fleets, and spend on more human resource development.
The bulk of the money, estimated at VND223 trillion (US$10.6 billion), will be mobilised from other sources other than the State.
Of this amount, about VND12,174 billion ($580 million) will be used for construction of the ministry's new headquarters and other office buildings.
Construction of the new headquarters building is expected to be complete by 2030, in accordance to a Government plan for Hanoi envisioned until 2050.
With the Government's plan in mind to establish the city's administrative base around Tay Ho Tay and Me Tri areas, the new headquarters building will be built there, relocating from the city centre.
Last December, Prime Minister Nguyen Tan Dung agreed to allow the ministry to buy land for its new headquarters and sell off its present property at 80 Tran Hung Dao Street in Hoan Kiem District in Hanoi.
Related article:
Transport Ministry to spend phenomenal sums on expansion