Unpredictable floods, tropical depressions and rainstorms will be stronger this year than in previous years. Violent storm like Cyclone Nargis, a strong tropical cyclone that caused the deadliest natural disaster in the recorded history of Burma (Myanmar), may hit Viet Nam during the current rainy season.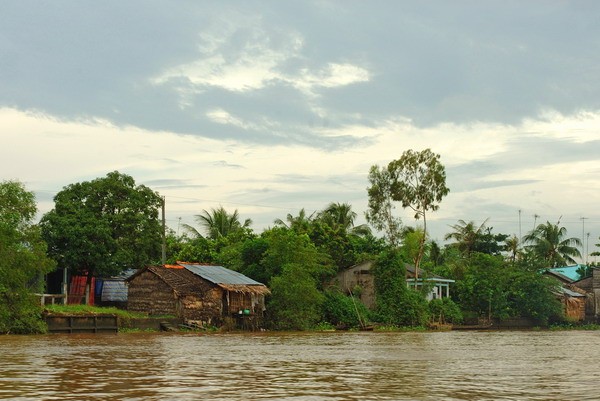 The Mekong delta may undergo a very strong hurricane
Typhoons on East Sea could be stronger than in previous years, said Tran The Kiem of the Central Hydro-Meteorological Forecast Center.
Meteorologists warned that a strong hurricane could strike the Mekong delta.
If a cyclone of force 13 or higher pounds the delta, it will cause tremendous losses because the region is rarely hit by major storms.
Hence there is no public awareness or experience in dealing with them, according to the National Committee on Search and Rescue. In addition, many buildings in the area are not well built.
A tropical low pressure area continued to bring showers to parts of North and North Central regions on Sunday, according to the National Hydro-meteorology Forecast Center.
Because torrential rains poured down for several days in the North, more water has flowed into the reservoir of the Hoa Binh Hydroelectric Power Plant. Water was flowing in at a rate of nearly 4,000 cubic meters per second. The water level on the Hoa Binh River on Sunday rose 3m to 91.5m.
The tropical low pressure could bring heavy but isolated showers and thunderstorms to the North and North Central regions before weakening. In the Highlands and in the South, there will be gusts and rains with temperatures of 20°C to 34°C.