The Su-30MK2 fighter jet of the Vietnam People's Air Force has lost contact with ground traffic control after departing Sao Vang Airport in the northern province of Thanh Hoa for training exercise in the early morning on June 14.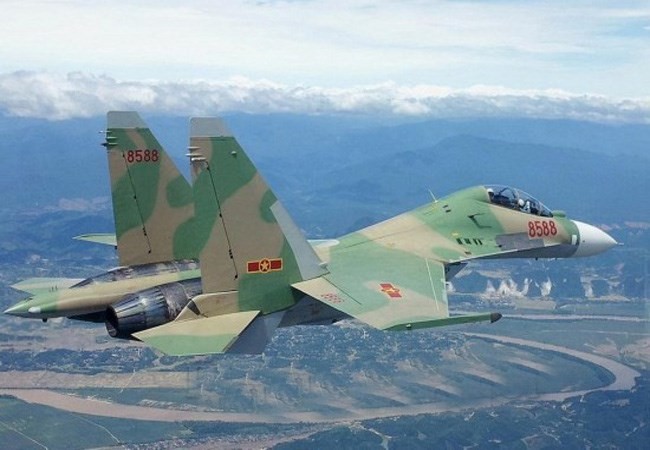 A Su-30MK2 fighter jet
The Russian-made Su-30MK2 fighter jet coded 8585 with two air force officers, Tran Quang Khai and Nguyen Huu Cuong of the 935 Fighter Jet Regiment was carrying out exercises in the Mat (Eye) Island, 40 km away from Vinh City in Nghe An Province. It lost control of the base at 7.29 a.m. , according to the Central Steering Board for Natural Disaster Prevention and Control.
Fishermen reported seeing the plane crash into the water about 4 nautical miles east of the Mat Island in the morning on the day.
Search and rescue forces of the Ministry of Defense, the provincial Military High Command, Nghe An Fisheries Resources Surveillance force, relevant departments of Nghe An Province and fishing boats are looking for the aircraft.