The Ho Chi Minh City School of Government Officials and the National Political Institute jointly held a seminar titled "The Essence of Science and Revolution in Marxism-Leninism" today. Delegates expressed that clarifying the value and vitality of science and revolution's essence in Marxism-Leninism is not a simple exercise. Many felt the thought process and intellectual debate would take some time.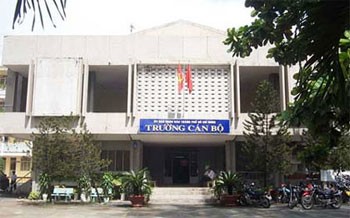 The HCMC School of Goverment Officials
Some argued that the biggest obstacle that stood in the way of a clear and concise understanding of the political doctrine in today's capricious modern world is the dogmatization and politicization of Marxism-Leninism.
"Marxism-Leninism and socialism are facing great challenges under the urgent new requirements of the renewal period and fast-paced development. The re-recognition of the political ideals based on new opinions, development, creativity and modernity is needed to clarify the essence of science and revolution in Marxism-Leninism," said Prof. Dr Hoang Chi Bao of the HCMC National Political Institute.
He concluded: "This understanding of this essence is vital to communists and communist parties all over the world. The future and prospects of socialism and the tasks of the renewal process are sometimes hard to consolidate. Moving forward in development while adhering the socialist orientation of Viet Nam at the same time is key."