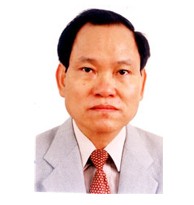 Mr. Tran Van Lai, deputy director of Ho Chi Minh City Customs Department.
Some foreign investors in Viet Nam and many Vietnamese who are studying and working abroad want to know if they can bring used cars into Viet Nam without tax. Reporter of Sai Gon Giai Phong Newspaper has interviewed Mr. Tran Van Lai, deputy director of the Ho Chi Minh City Customs Department.
According to a circular of the Ministry of Finance, moveable property brought into Viet Nam by Vietnamese families or individuals when they are permitted to resettle in the country or by foreigners permitted to settle in Viet Nam is exempted from tax.
Particularly, each family can be exempted from tax for one car or motorbike currently used.
Reporter: Could overseas Vietnamese import used cars when returning to Viet Nam to work for the State?
Mr. Tran Van Lai: Properties brought into Vietnam by foreign organizations or individuals who are permitted to reside or work in Vietnam at the invitation of competent state agencies are not subject to tax when being imported into Viet Nam within prescribed limits.
In case of Vietnamese overseas invited by chairmen of the municipal people's committees or the Prime Minister to work for the government's bodies, they can import a used car, exempted from taxes, during their working period. At the end of their residence or working period in Vietnam, they have to re-export it or to pay for the regulated taxes in case they sell or give it.
Are there any regulations on exempting from tax for Vietnamese overseas who return to Viet Nam to make investment or to do business, want to import used car for transport?
According to the Investment Law, which became effective on July 1, 2006, imported goods of equipment, material, means of transport and other items for the implementation of investment projects in Viet Nam are exempted from import tax, based on regulations of the Export Tax and Import Tax Laws.
Also exmpted are goods imported to create fixed assets of investment promotional projects and investment projects funded with Official Development Assistance (ODA) sources in which specialized means of transportation are of the technological chains approved by the Ministry of Science and Technology, means to transport workers, including 24-seater cars, according to the Government.
How about those who are studying or working abroad? Could they bring their used cars into the country when returning?
Those are not subject to tax exemption.