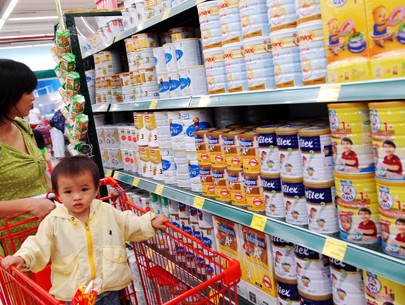 Ministry of Finance's decision benefits  the customers ( Photo: Tuoi tre)
The Ministry of Finance recently decided to reduce tariffs on imported dairy and dairy products.
Under the decision, from September 25, tax on imported milk and milk products will fall from 3-7 percent to 3-5 percent.
Condensed cream and milk will be taxed at three percent but at five percent if over 20 kilograms.
Medical nutritious products and other products used for medical fields are also taxed at five percent.
Previously, the ministry intended to increase tax on such products to 20 percent but decided against the proposal on consideration of market reality.