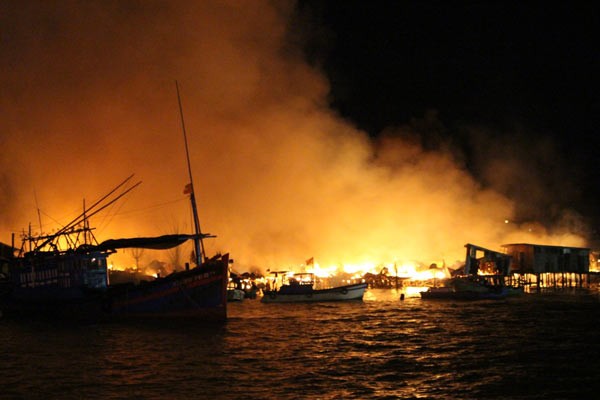 (Photo: SGGP)
More than 30 houses in Nhat Tri islet in Nha Trang Town in the central province of Khanh Hoa were engulfed in roaring flame last night.

Though the local firefighters mobilized special vehicles to the scene, the vehicles could not access to scene as the islet is surrounded by water.
After an hour, the flame was out of the firefighting force's hand. Loud explosion during the fire was predicted from gas containers.