In the atmosphere of victory with flags and flowers tens of thousands of servicemen and representatives from all walks of life participated in a parade to celebrate the 40th anniversary of the southern region's liberation and the country's reunification this morning.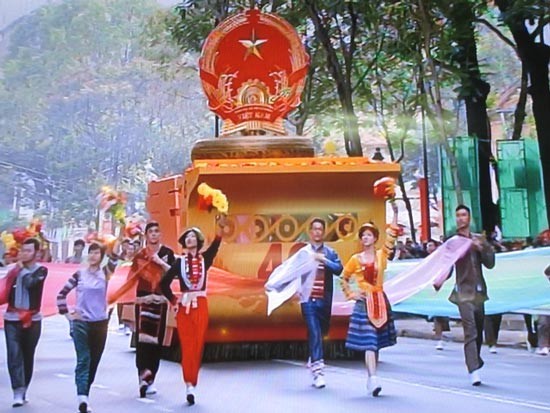 The parade begins at 8 a.m. on April 30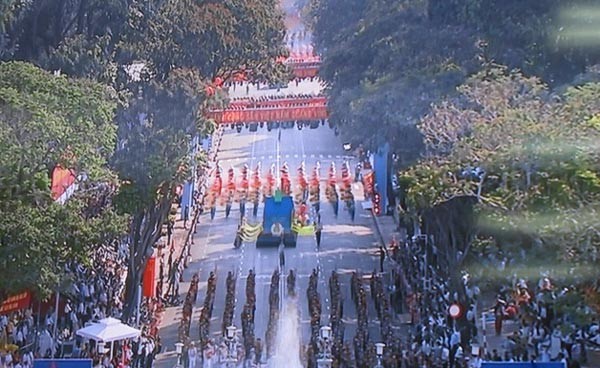 They were present in downtown streets such as Le Duan, Nam Ky Khoi Nghia and Pham Ngoc Thach to prepare for the event since 2 a.m. and got ready by 6 a.m.
After music and art performances was a ceremony to celebrate the 40th Reunification Day with the attendance of the Party, Government top leaders and international guests at 7:5 a.m.
They include General Secretary Nguyen Phu Trong, State President Truong Tan Sang, Prime Minister Nguyen Tan Dung, Chairman of the National Assembly Nguyen Sinh Hung, and other former senior leaders.
On behalf of the Party and Government, Prime Minister Dung recalled the nation's revolutionary fighting tradition in two protracted resistance wars against the French colonialism and the US invaders to liberate the nation and reunify the country.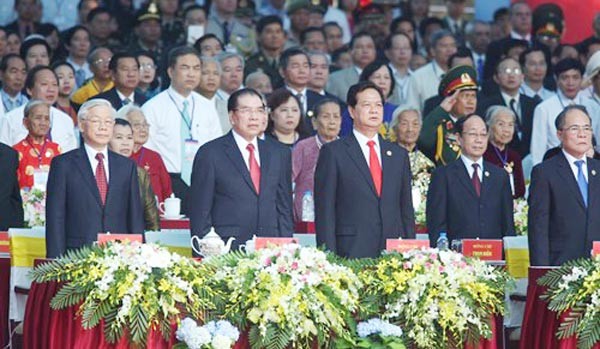 The Party and Government leaders at the ceremony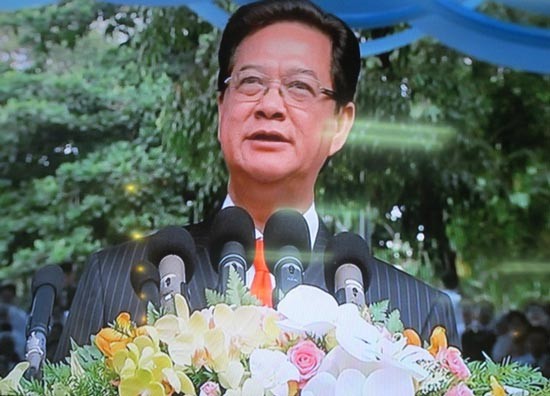 Prime Minister Nguyen Tan Dung delivers a speech to mark the 40th anniversary of the Reunification Day on April 30
At 8 a.m., Lieutenant General Nguyen Quoc Khanh, deputy chief of the General Staff of the Vietnam People's Army directed the parade to begin.
Marching in the van of the parade were 54 young people standing for 54 ethic minority groups of Vietnam together with the national coat of arms.
The parade concluded at 9 a.m.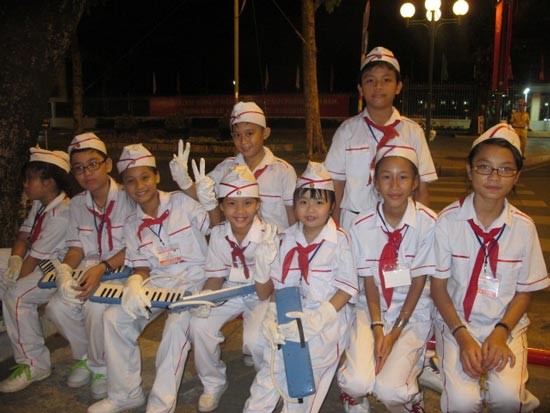 Pupils from Tan Phu District are present before the dawn to prepare for the parade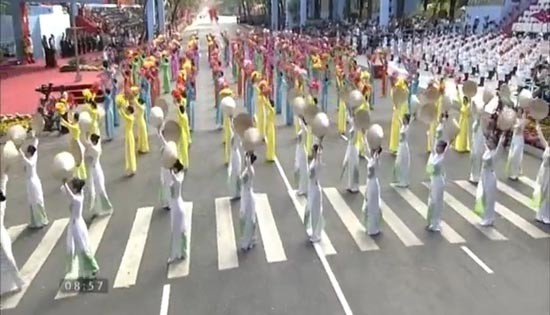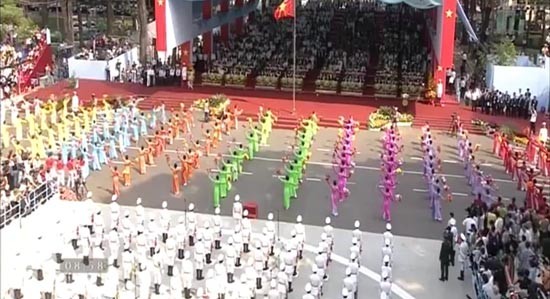 Art performances at the event