The People's Court of Ho Chi Minh City Tuesday convicted three members of the overseas-based terrorist organization Viet Tan of "terrorism".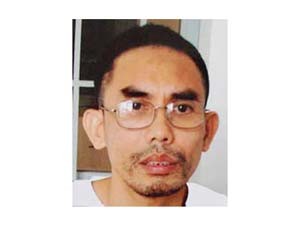 Nguyen Quoc Quan (Filed photo by SGGP)
The court sentenced Vietnamese-born Thai citizen Nguyen Hai, 57, to nine months plus three years of restricted movement. Vietnamese-American Nguyen Quoc Quan, 55, was sentenced to six months in prison, and he will be deported from Viet Nam in one day after serving his sentence.
Vietnamese Nguyen The Vu, 31, was sentenced to five months and 26 days plus one year of restricted movement. Having serving his sentence, he was set free at the court.
In court, Vietnamese-American Quan admitted that he had drafted propaganda leaflets to bring to Viet Nam and spread, and had carried out plans to send people from overseas to the country in order to make Viet Tan public here. He also admitted he had illegally entered Viet Nam from Cambodia to find a way for the next penetrations by other Viet Tan members.
Quan and Hai admitted that they had made and spread propaganda leaflets to incite violent disturbances in the country.