They have prepared everything needed for the traditional festival to bring a warm Tet traditional on a vast ocean.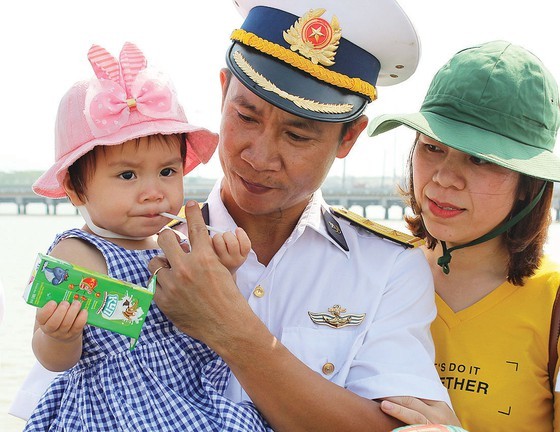 A soldier of the 2nd Military Region under the Vietnam People's Army says goodbye to his wife and daughter to go to the Platform.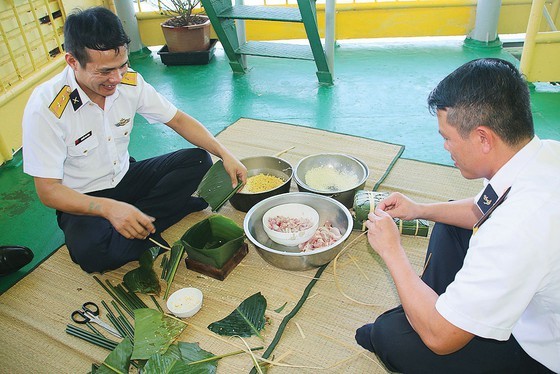 Naval soldiers making Banh Chung (square sticky rice cake) on the DK1 Platform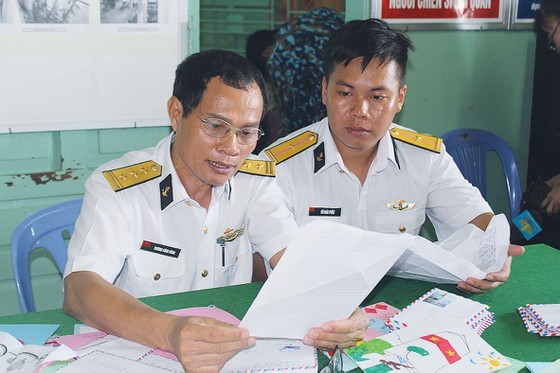 Sodiers are reading letters from their relatives.