A text-message campaign titled "For Truong Sa's Garden" has been launched in Hanoi on March 2.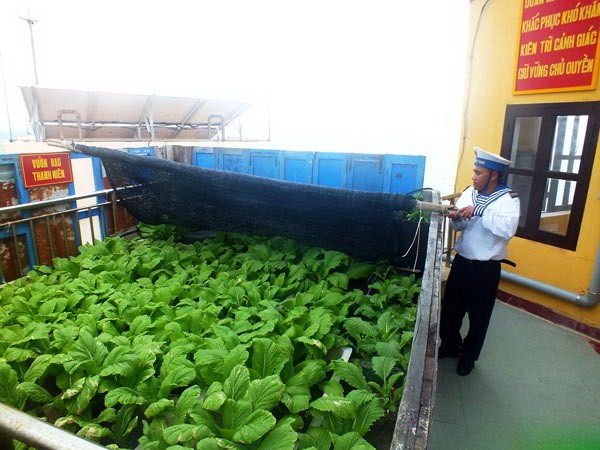 A vegebtable garden on Da Thi island.
The event aims to mobilize fund for building water reservation tanks and vegetable gardens for soldiers on 21 island stations in the country.
People can support the campaign by sending messages "BD" to 1408 (each worth VND20,000), or cash and objects, such as vegetables seeds and fertiliser to the VRC headquarters at 82 Nguyen Du street , Hanoi.
The campaign which is co-organized by the Vietnam Red Cross Society (VNRC), "Tam long Viet" Humanitarian Fund of the Vietnam Television and the National Humanitarian Portal 1400 will run until April 24.
On the occasion, well-known MC Phan Anh is chosen to be the society's goodwill ambassador.